Fast Eddie Racewear is a Canadian-owned, Canadian-run company that designs, develops and manufactures custom merchandise such as T-Shirts, fleece, jackets, hats, accessories and so much more. For over 20 years, our in-house design and product development teams have brought new and innovative products to life season after season.
Our roots run deep in the automotive and racing community. Fast Eddie started by providing race suits, helmets and other safety wear to race teams throughout North America. Throughout the years, we've expanded into more than a safety wear supply company, we also offer custom merchandise to a variety of companies within many different industries, including construction, trucking, yoga studios, charitable organizations, mining companies and so much more.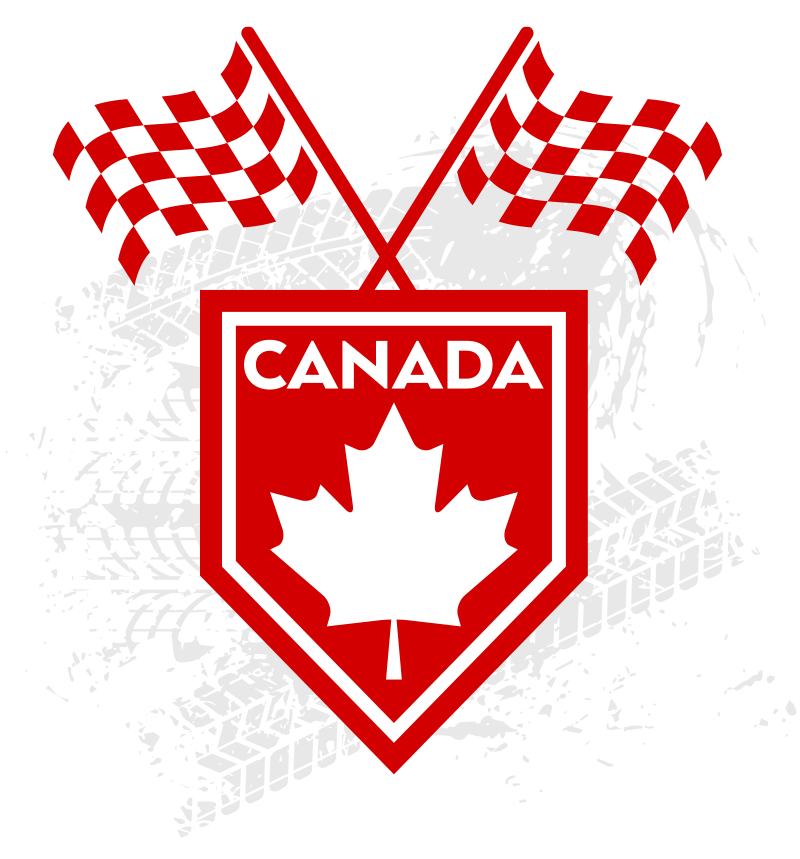 Fast Eddie has the unique opportunity to work on a full custom program, from the colour of the item right down to the material thanks to our very own on-site manufacturing facility. 
Our core values are evident in our product. We aim to provide excellent quality and service to our clients. We don't believe in offering low-priced items for low-quality products, we prefer to offer quality items at affordable prices. We enjoy visiting our clients in person to let them see our products in person, try them on for fit and feel the quality of the material. If we can't make it to our clients in person, we are happy to ship out samples. That's the Fast Eddie difference.
When you shop with Fast Eddie Racewear, you'll be supporting a family-run, Canadian-made business dedicated to continuing the legacy of providing premium apparel built from our love and passion for Canadian motorsports.
Tony Paton was born into a drag racing family and spent his early years growing up at the race track. From an early age his jobs went from wiping tires on his father Barry's cars as the family race team advanced through the NHRA sportsman ranks to eventually working alongside his older brother Todd as crew chief on their ventures into the highly competitive funny car categories in NHRA.
During the 1990's, Todd took over the driving duties and Tony assumed the role of crew chief making many of the tuning calls for the team and engine assembly with his father Barry. The Paton Family's funny car team won 11 NHRA and IHRA National events during this span along with 2 IHRA World Championships, 4 top 10 finishes in NHRA World points including the prestigious 1996 NHRA US Nationals at famed Indianapolis, the first Canadian team to have done so in the funny car category. Tony obtained his NHRA funny car license during this period as well, but was more than happy leaving the driving duties up to his brother still.
In 2000, brother Todd obtained his Nitro Funny car license and this began the jump into the Nitro ranks for the Paton team. After a few years of learning the Nitro Funny Car ropes the team moved into the NHRA Top Fuel ranks which are the quickest accelerating vehicles on earth with over 12,000 horsepower. The team has climbed the ranks of NHRA Top Fuel racing where they continue to campaign Canada's quickest and fastest race car having won multiple Top Fuel National events on the IHRA circuit and being highly competitive on the NHRA circuit with a recent semi-final finish at the NHRA World Finals.
It was through Tony's connection on the NHRA circuit that in 1995 after a meeting with Bill Simpson himself, he obtained the rights to the Simpson Performance line of safety products distributing their collection of firesuits, helmets, shoes, gloves and other accessories to keep Canadian racers safe in all forms of motorsports. Tony continues to work with the team at Simpson after 27 years together with Fast Eddie Racxewear and it was this connection that brought Jamie and the Hakonson family into the picture.
"I was aware of the Hakonson's and their involvement in circle track racing, but also from their presence in the automotive apparel side of things" Tony said. "We reached out to get shirts done with Choko for our own race team and the next thing you know I am sitting down with Ed and Jamie a few years later and we are brainstorming this idea of a Canadian based company that services the motorsports industry completely from an apparel/ safety gear angle." In 2002 Fast Eddie Racewear was born and after 20 years in the industry Tony and Jamie continue to operate and expand Fast Eddie Racewear in all facets of the motorsports apparel industry working with teams, tracks, corporate sponsors, marketing groups and all things racing.